FOUNDATION OF KOREA COSMETIC INDUSTRY INSTITUTE (KCII)
The Foundation of Korea Cosmetic Industry Institute is here to strengthen the global competitiveness of the Korean cosmetics industry and to promote public health
"We do our best to globalize Korean cosmetics industry"
Korean cosmetics industry has achieved a remarkable growth by hard works of both government and private sectors.
Despite growing in numbers, its competitiveness is still weak considering relatively small and saturated domestic market, weak technological base due to lack of R&D investment, regulations, and limited recognition of K-Beauty in the global market.
Currently, gaining global competitiveness of our cosmetics industry is in high demand owing to such external circumstances as KOR-US FTA, KOR-EU FTA and Nagoya protocol.
Therefore, KCII has been performing for public goods and to provide tailored support with corporate activities.
Our major tasks are to provide information on export procedures, building a data base of cosmetic safety and Skin Characteristics by Country, and support R&D in cosmetic field.
In the coming future, we will practically help to enhance product qualities and train professional workforce in the industry.
I would like to ask all your attentions and cooperation in making Korea's cosmetic industry better by adding higher values through various projects of our institute.
Thank you.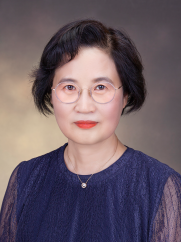 The President of the Foundation of Korea Cosmetic Industry Institute
JOE NAM GWON